JOIN US for a Postcards to Voters, Cape Cod, Gathering
Cape Cod Women for Change, Indivisible Outer Cape and Lower Cape Indivisible will hold two "Postcards to Voters" meetings to support State Senator Julian Cyr.
Join us for either or both!

Wednesday, October 10, 2018, from 6:30 to 8:30 PM
Sunday, October 14, 2018 from 2:00 to 4:00 pm
Cape Space, 100 Independence Drive, Hyannis, MA (see map here: https://goo.gl/maps/UbjSkkAxhvw)
Click here to make a reservation.
Julian has worked hard for us. Not only has he supported all of the legislation we have endorsed, he has sponsored most of those bills. He is under attack by a right-wing PAC that is spending money to try to discredit and misrepresent him and his record. We want to help make sure he remains our State Senator!
We have a list of 1000 voters and need your help to get postcards addressed and stamped.
For those of you who want to help with this election but aren't comfortable making calls or knocking on doors, this is a great opportunity to help us ensure the "blue wave" will roll over Cape Cod.
For those who are already working on campaigns, this is one more step you can take.
Bring your own postcards if you can, we have postcards already donated if you can't.
If you would like to bring food to share, please let us know!
CapeCodWomenforChange@gmail.com or Veninger@aol.com
Seating is limited! Reservations help us with how many of you might be joining us:
Download a flyer: Postcards to Voters flyer.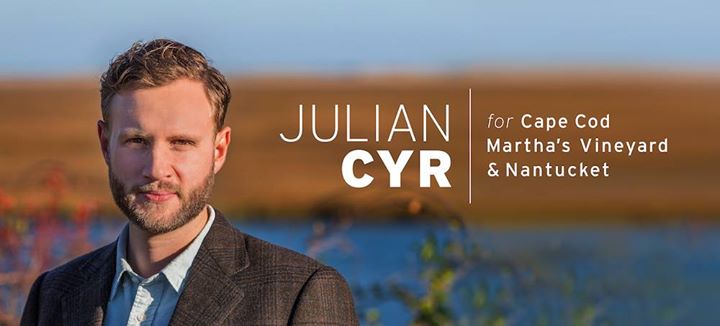 Printable image: